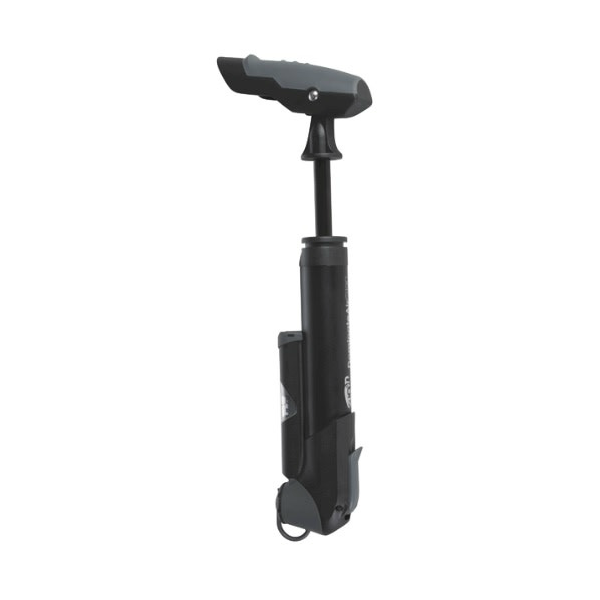 Dominate Air G120 Mini Pump
NO-177166-01
by 49N
A lightweight and efficient mini pump with a low-profile pressure gauge. T-handle provides improved comfort and efficiency.
• 25 mm 6063-T6 aluminum sleeved barrel.
• In-line pressure gauge is accurate to within +/- 2 PSI.
• Reversible valve fits Schrader and Presta valves
• Thumblock lever holds securely onto valve.
• Locking T-handle improves ergonomics and provides better leverage when pumping.
• 222 mm total length
• 120 PSI maximum pressure.
• Limited lifetime warranty
• Black