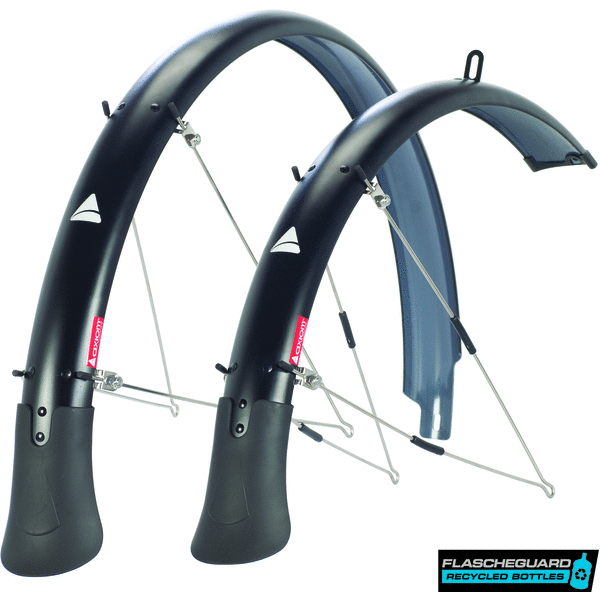 Flascheguard Fenders
177753-05
by Axiom
Axiom FLASCHEGUARD fenders are made from end-of-life polycarbonate watercooler bottles.

Our recycled polycarbonate retains the same strength and durability as virgin polycarbonate and is free of Bisphenol-A for a reliable responsibly sourced solution.
FLASCHEGUARD recycled polycarbonate uses up to 75% less crude oil than virgin polycarbonate material and reduces CO2 emissions by more than 72%. For every tonne of FLASCHEGUARD material produced, almost a tonne of CO2 emissions is prevented and end-of-life plastic is kept out of landfills or incinerators.