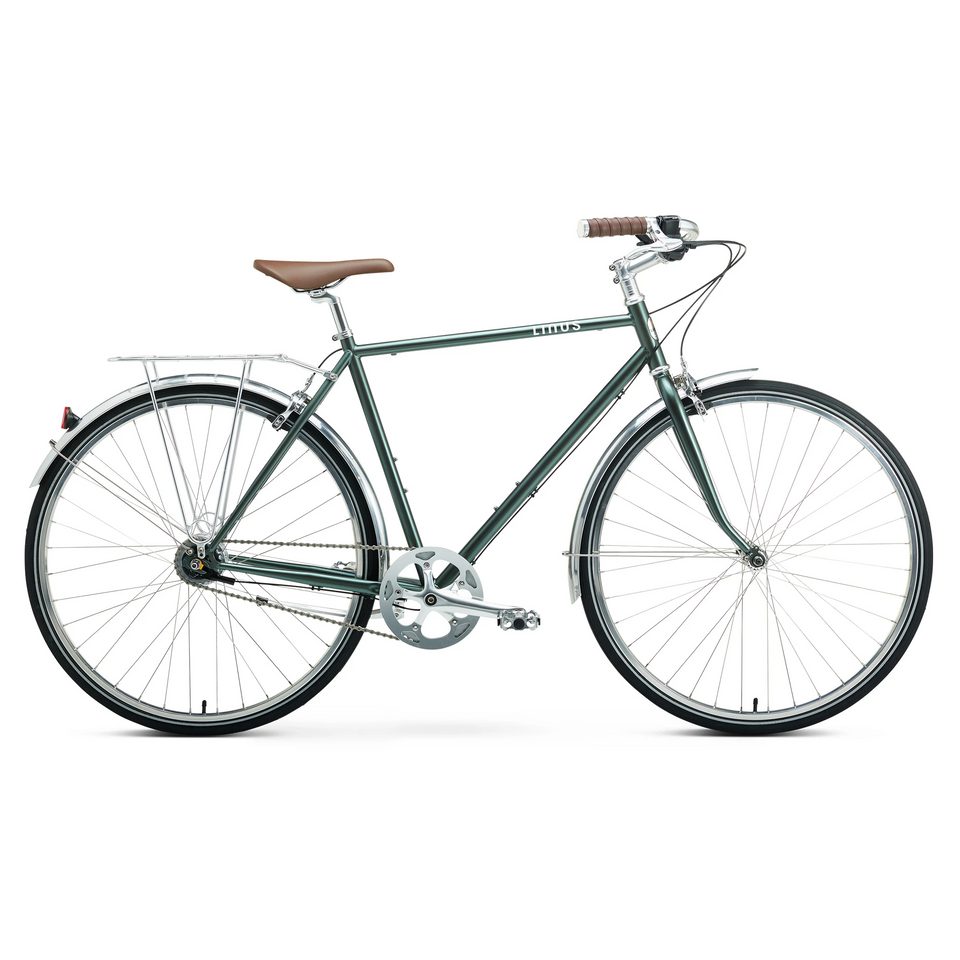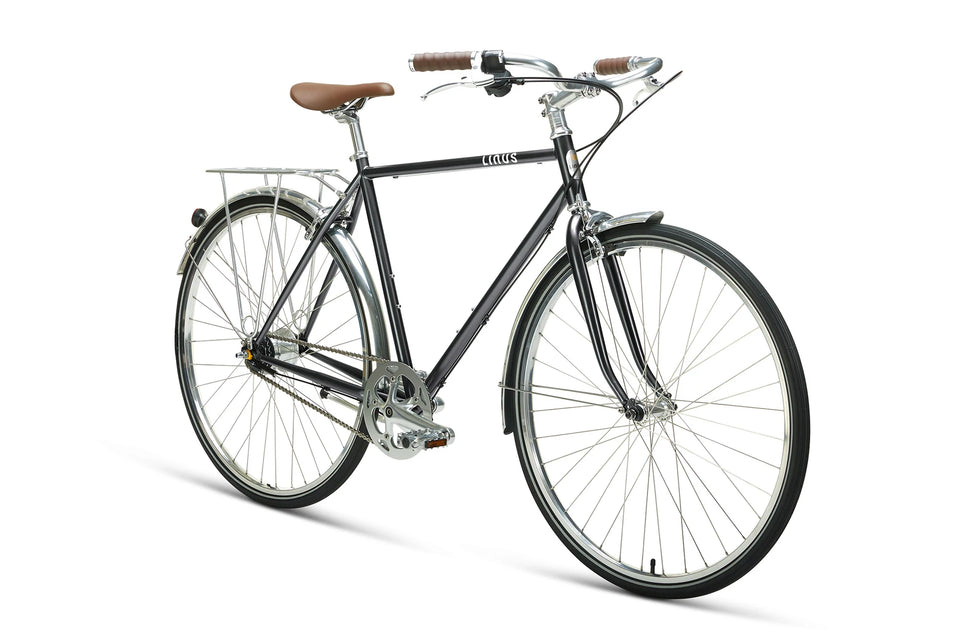 Roadster 7i
by Linus
The Roadster 7i from Linus is the king of the Roadsters. Now with polished alloy fenders, a threadless headset, wrapped grips, and a laboriously perfected metallic paint you just won't get anywhere else.
Details
7-Speed Internal Hub
This bike is internally geared, which means you have the benefit of multiple gears without a cumbersome derailleur. For city riding, internal gears have many advantages. They are extremely reliable, require very little maintenance, you can shift without pedaling, and they're very easy to use.
Alloy Fenders
Reduced weight and rust resistant.
Paint
Linus applied a second layer of protective clear coat to the paint. It's more work for them but it makes the paint stronger and more resilient for you. Two coats are better than one.
Spokes
Linus used 13 Gauge stainless steel spokes on the rear wheel because they are thicker and stronger than the standard 14 Gauge. Stronger spokes make stronger wheels, which is great when carrying extra weight like groceries or toddlers over bumpy city streets.
Wrapped Leather Handgrips
Elegant leather wrapped hand grips with polished alloy clamps give you a comfortable hold and add a touch of class.