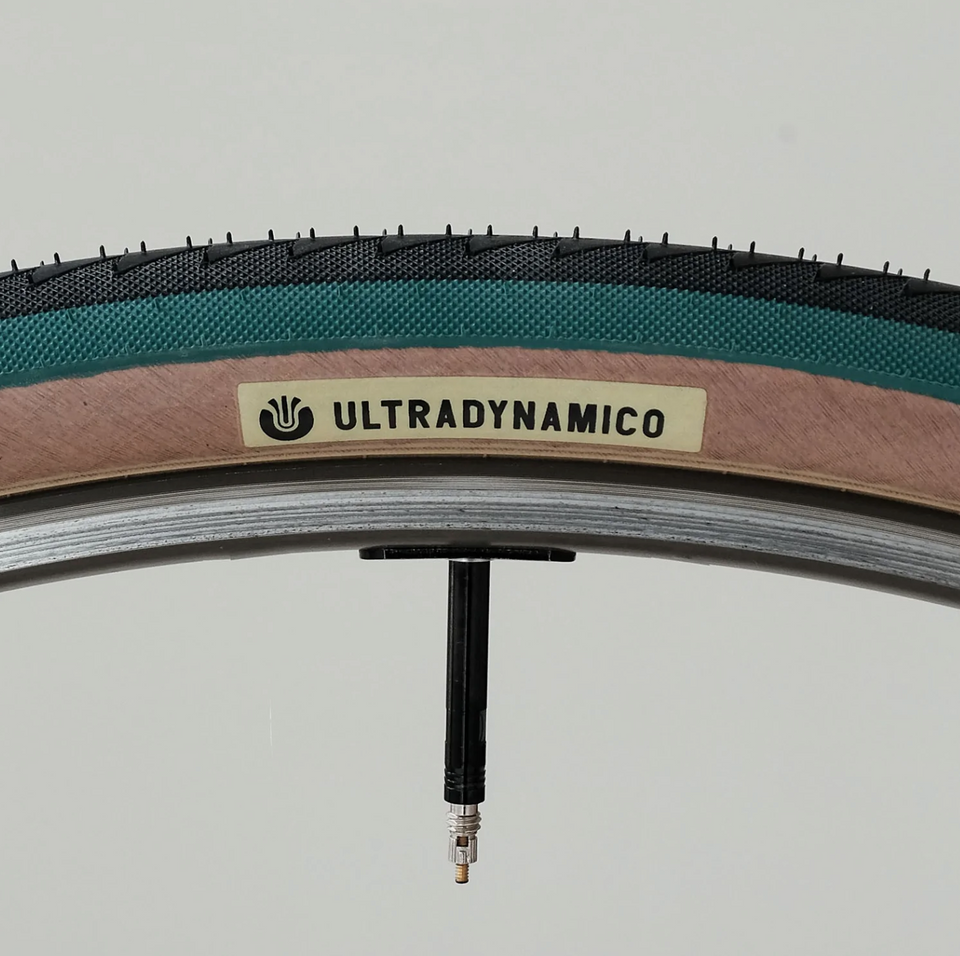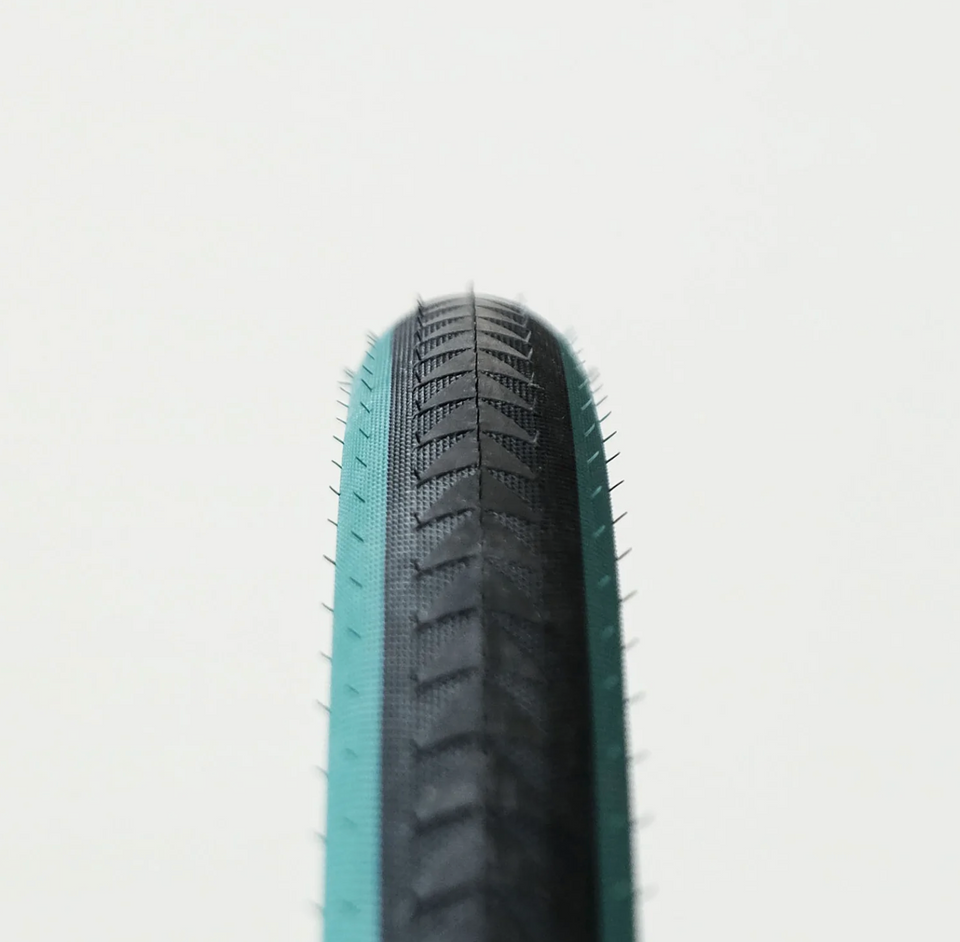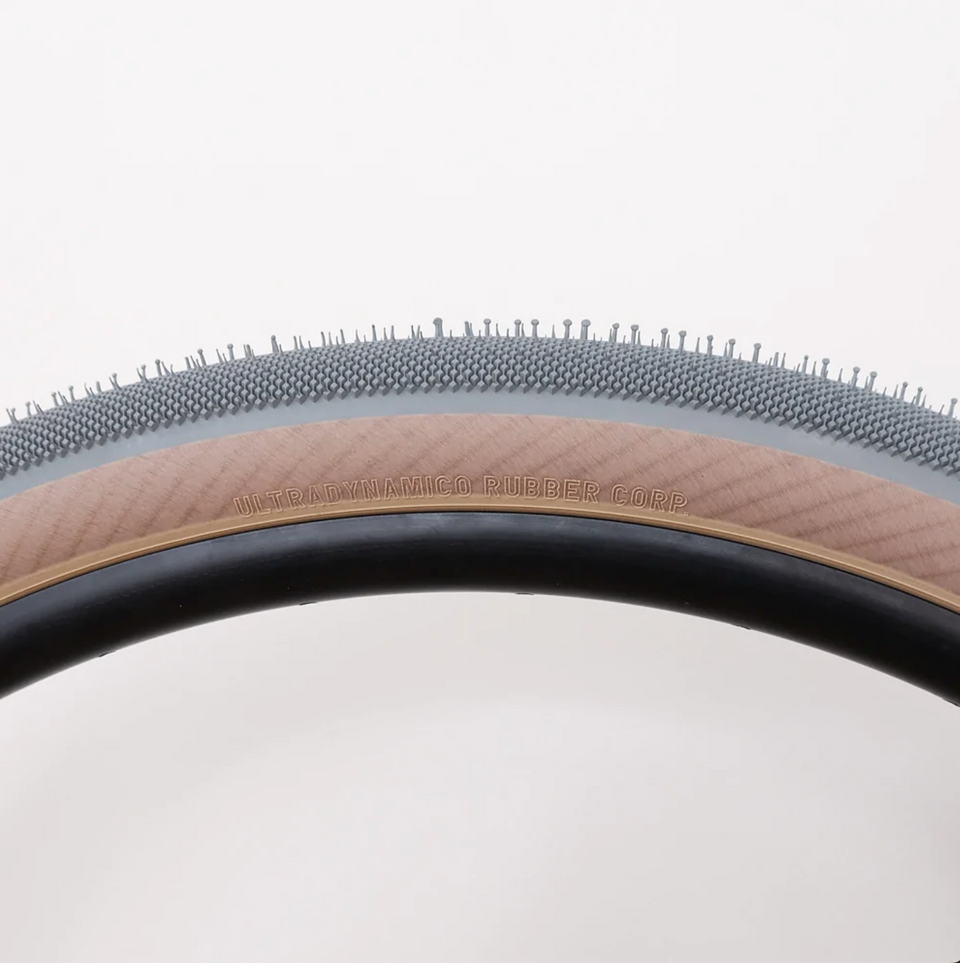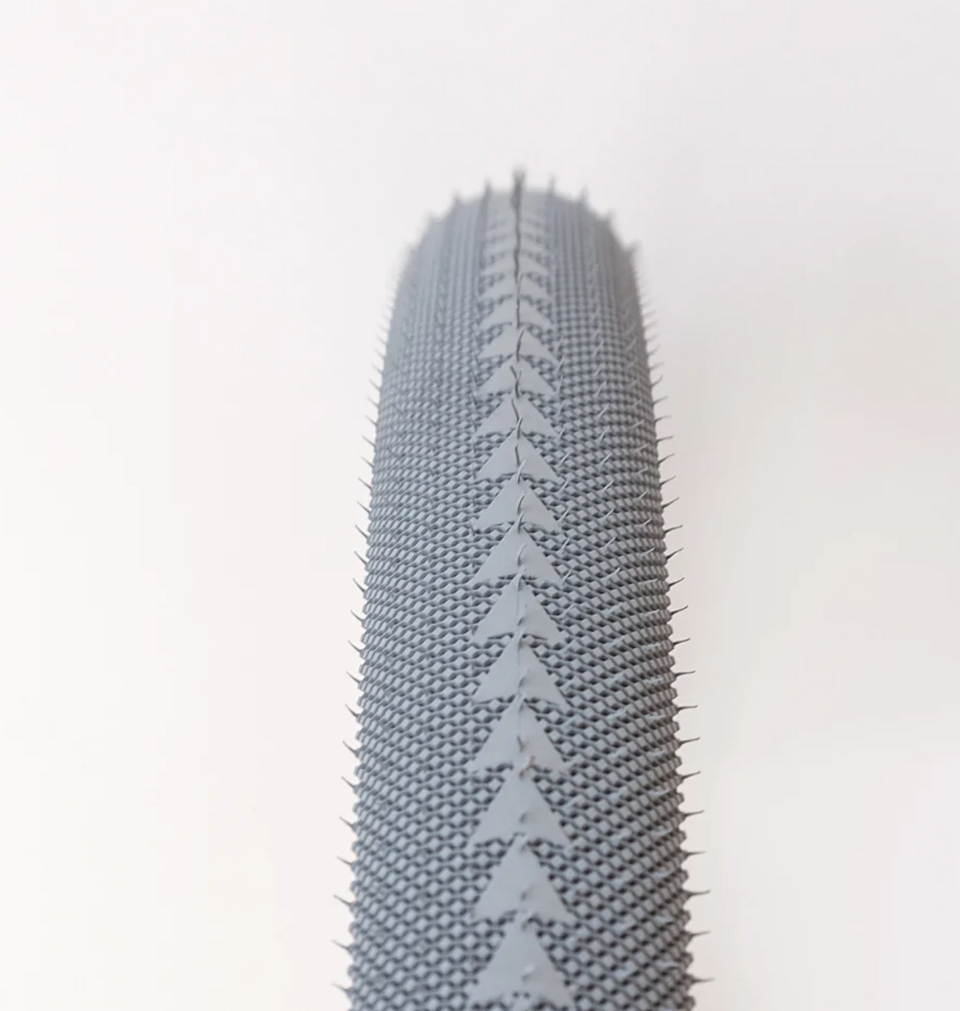 Cava Race
Our Catalan Cava is a fine wine indeed. A minimalist tire for those who want the free speed of a high volume slick but need a tire that is more predictable in looser corners.  Designed to be used as a pair, or as the rear compliment to a Rosé front tire for extra cornering and braking traction.  
-3D diamond file tread massages granular terrain for perceivably 20-30% more traction than a slick.  
-Slightly higher volume than the Rosé, giving it the same effective outside diameter, leaving geometry unchanged when pairing with Rosé up front  
-Race compound for superior grip in dry conditions 
-Less susceptible to tread slashes than a true slick 
-All of our highest end tires feature luxuriously high TPI mystery casing of varying hues, much like the fine wines of their namesakes
-Zero sidewall protection for premium ride quality- get AAA if you plan on loaded touring with these over sharp, rugged terrain... or bring an extra.  If you are an aggressive rider who punctures often, don't buy these.  Consider our Robusto.
-Designed to be inflated/deflated to tastefully low pressures: 25-35psi (650b x 47.99), 30-40psi (700c x 42.??) and 50-55psi (700c x 33.??).
-Tubeless compatible
-Continuous center negative dark space aeronautic deltas for pure intoxicating SPEED. 
-Tires packaged and sold individually
-650b x 47.99mm, 700c x 42.?? and 700c x 33.??
-490g, 445g and 265g
-***As with any thin, flexible tire designed for performance our CAVA run best at the pressures listed above, unfortunately, enjoying that seductive flex and speed comes at the cost of the long term tubeless compatibility and durability of this tire.***
***700c x 33***
This is our take on a ROAD specific classics race tire- thin, light and extremely fast.  Designed to be right at home on the little gravel connectors and cobblestone farm roads you find in Flanders, but not on the 200 miles of rugged flint gravel chunk in Kansas.  It is a ROAD tire.  If you want a gravel tire we make some of those.  They're bigger.
-Tubeless compatible with a MAX Tubeless pressure of 60psi. If you want to run it higher the tire must be tubed, and we recommend a latex tube for optimal speed and sensations.  If you're here you understand low pressure = more speed, comfort and grip.
-Green / Black tread compound available now, Grey compound due to arrive late summer 2022.