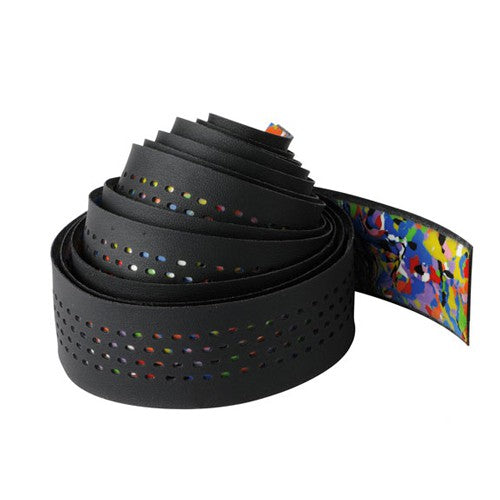 Caleido Ribbon Bar Tape
by Cinelli
Our classic "splash" multi colour bar ribbon bonded to a 3D-textured outer tape
Includes chrome-effect caps and classic finishing tape

Multi density eco-leather look and touch, with internal Super Eva padding comfort and vibration damping. The perforated surface acts as a window onto a rainbow of colors below! Available in the white and in the black version. Includes caps and finishing tape.