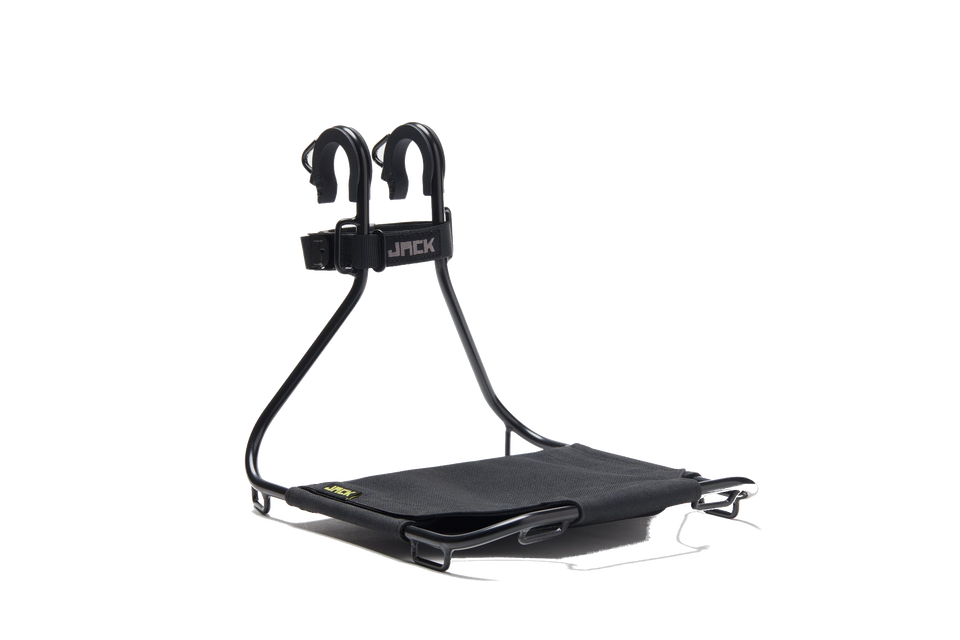 Jack The Bike Rack
01-BJACK-BNG-Y
Jack The Rack lets you carry more things on your bike. It requires no tools to fit and securely attaches to bikes with a handle bar diameter of 22.2, 25.4 and 31.8mm. Its quick and easy to attach and remove so you can swap it from bike to bike. Please have a look at the compatibility diagrams to make sure JACK fits your bike before you purchase.
JACK comes with two carabiners, two adjustable length bungees (1.2m) with snake heads to secure your baggage and a bunch of spacers and inserts to fit JACK to your bike.
JACK is rated to carry 5kg max based on the negative affects of bike handling when loaded.