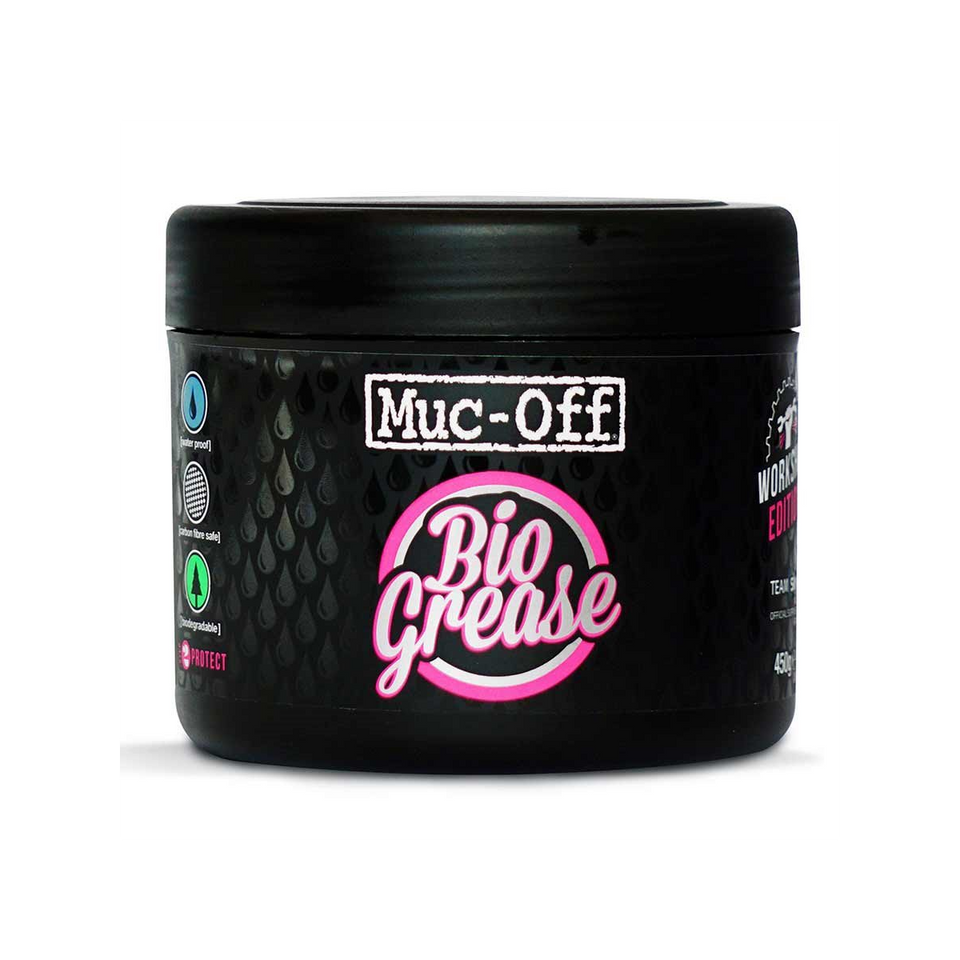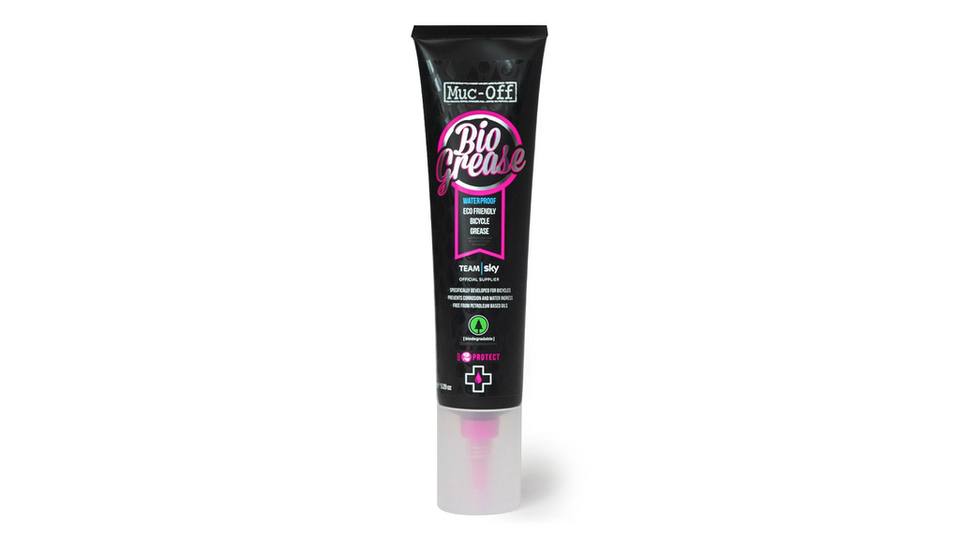 Muc-Off Bio Grease
by Muc-Off
Description
Biodegradable grease for bearings, bushings and threaded surfaces. From hubs to headsets, this earth-friendly goo reduces friction in bearing systems and resists wash-off. It's also great on threads of pedals or bottoms brackets, so they're not impossible down the road.
Reduces friction in bearing and bushing systems.
Resists wash-off and prevents corrosion.
Prevents fusing between threaded metal surfaces.
Temperature range: -20 C to +120 C.
Not recommended for bike chains.