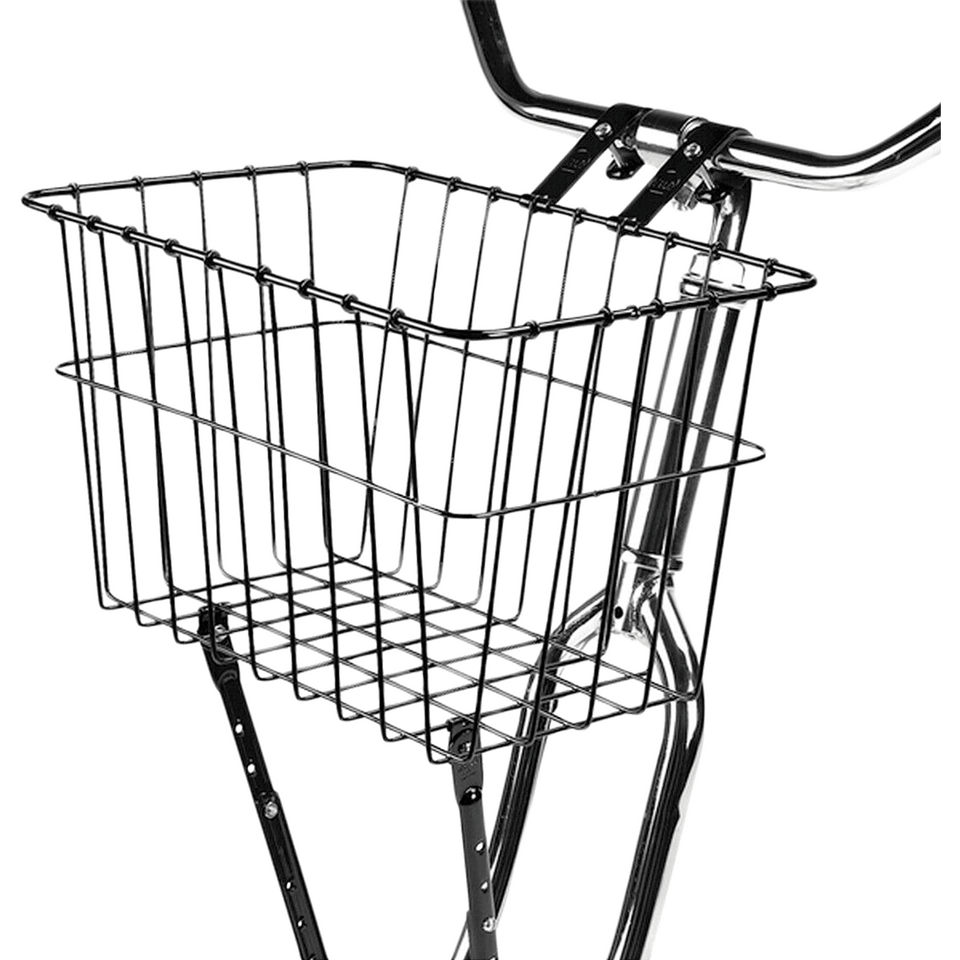 Multi-Fit Front Basket
NO-171362-00-Black-O/S
by Wald
This versatile basket is the most adaptable front basket we offer.
• Made in U.S.A. (Maysville, KY)
• Deep basket that is sized for a grocery sack
• 14 1/2″ side to side x 9 1/2″ front to back and 9″ deep
• Basket tapers to 12 1/4″ x 7″
• Extended handlebar clamps fit 7/8″ and 1″ diameter handlebar
• Two-piece adjustable legs extend from approx. 14 inches to 22 inches and mount to either the front axle or fork eyelets for bikes with quick release front hubs
• Available in gloss black (198GB) or white (198WH) Powder Coat Finish
• Complete basket weighs 3 lbs.
WARNINGS:
• DO NOT overload Basket.
Overloading Basket or not securing item(s) in basket may cause difficulty in steering and/or loss of bicycle control which could result in injury.
• DO NOT bend legs or leg mounting tabs.
• DO NOT mount legs to the inside of the bicycle's front fork blades. Mount only to the outside of the bicycle's front fork blades.
• DO NOT assemble a quick-release front hub through leg holes. The legs are to be mounted to bolt on front axles or to fork eyelets.
• DO NOT use on bicycles with a carbon fiber front fork or handlebar.
• DO NOT use on bicycles with a front suspension or springer fork.