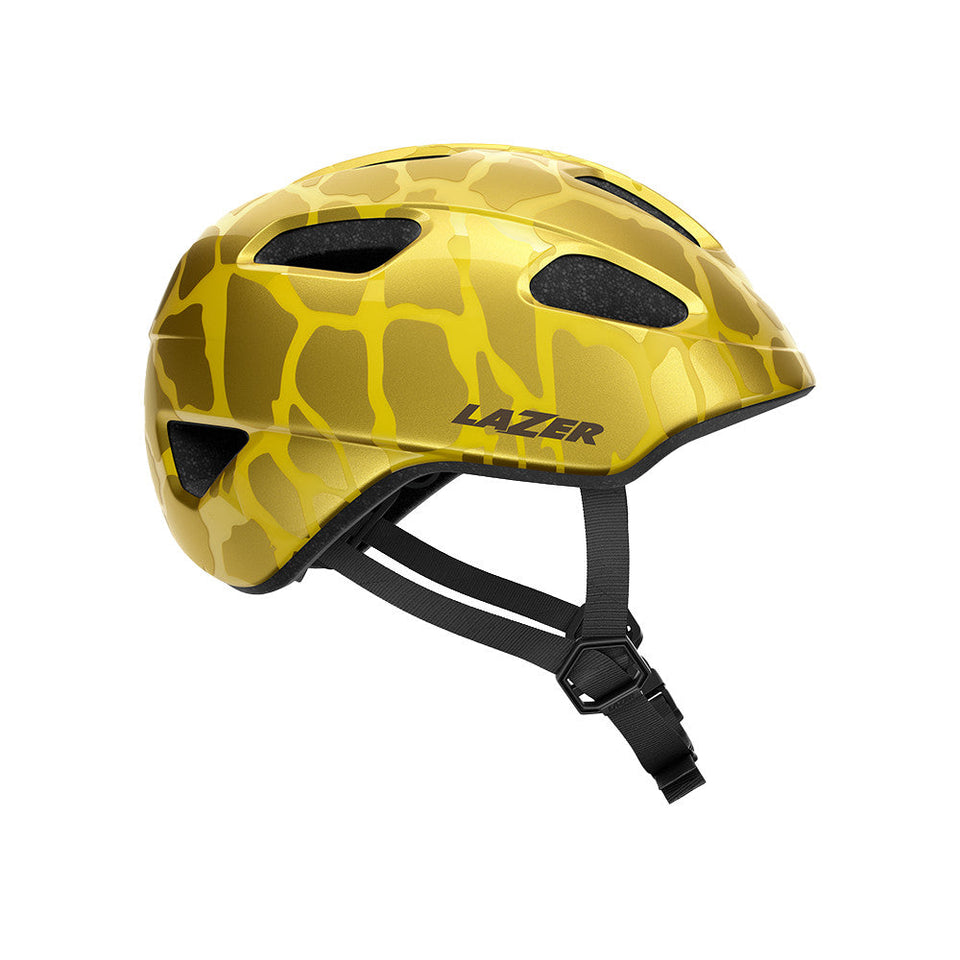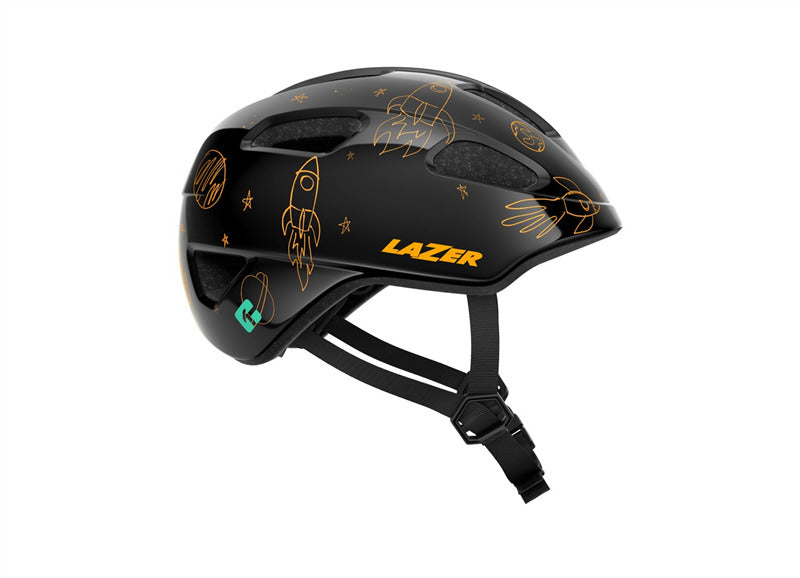 PNUT Kineticore
BLC2237891569
by Lazer
Whether your youngest rider is travelling in a baby seat, cargo bike, or trailer, Pnut is designed to provide premium comfort and top-rated protection with kid-specific features to maximize your time outdoors together, stress-free.  
Thoughtfully designed to make gearing your youngest rider up as easy and painless as possible so you can spend more time on the fun part. This unisize helmet features an automatic EZ Fit system that will keep adjusting for a secure fit as they continue to grow, and a user-friendly cheek buckle to minimize tearful chin-pinching. Deeper temple coverage adds increased protection around the head's most sensitive area, while the built-in insect netting brings cool breezes in while keeping bugs and branches out. A flatter shape at the back of the helmet lets your child sit up in their seat and soak in the views more comfortably. This lightweight helmet is certified by the Consumer Products Safety Commission (CPSC) for children ages 1 and up. Enjoy peace of mind while biking with your little one and leave the protection up to us. Better by design, KinetiCore is the world's first responsibly designed and fully Integrated Rotational Impact Protection technology that's built right into the helmet instead of added on after. 
LAZER KINETICORE PROTECTION
KinetiCore Controlled Crumple Zones absorb the force of both direct and rotational impacts in the event of a crash to re-direct energy away from your head, protecting you when you need it most.
EZ FIT RETENTION SYSTEM
No-fuss Automatic EZ Fit system makes finding a secure fit effortless. Just open it, put the helmet on, and it'll automatically adjust to provide the right fit for your child.