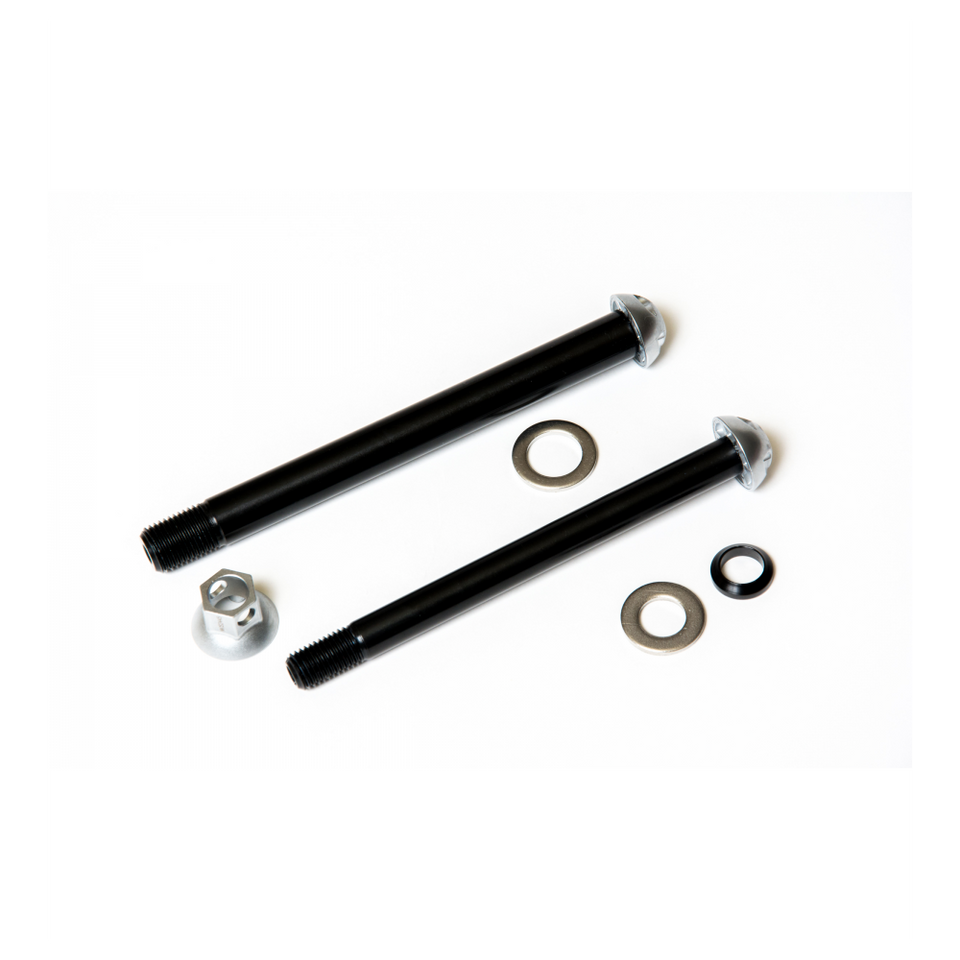 Through Axle wheel Locks
by Pinhead
PPinhead through axle wheel locks protect both the front and rear wheele. Once installed, the locks remain permanently on your bicycle, even when you ride. When you need to remove your wheels for servicing, your Pinhead key lets you do this quickly and easily. Pinhead locks cannot be removed with tools such as hammers, pliers, picks, universal socket tools, grinders or bolt cutters. Our convex disc technology prevents your wheels from being removed by bike thieves.
Our locks use a special coded key that comes with each lockset. The key is engineered to install and tighten your locks using a wrench. Each key is different, and comes engraved with a eight-digit code so it can be replaced if lost. With your key code, matching locks can be ordered to protect your other components or other bikes.
All components are precision-forged from corrosion-resistant CrMo steel and aircraft aluminum alloys. Pinhead locks are unmatched in quality and backed by a lifetime warranty.
All internet orders are shipped in bubble packs with no retail packaging.
Keyed-alike sets can be ordered to protect your other bikes.
Uses the same style as our solid axle locks.
Uses a different key style than our quick-release locks.