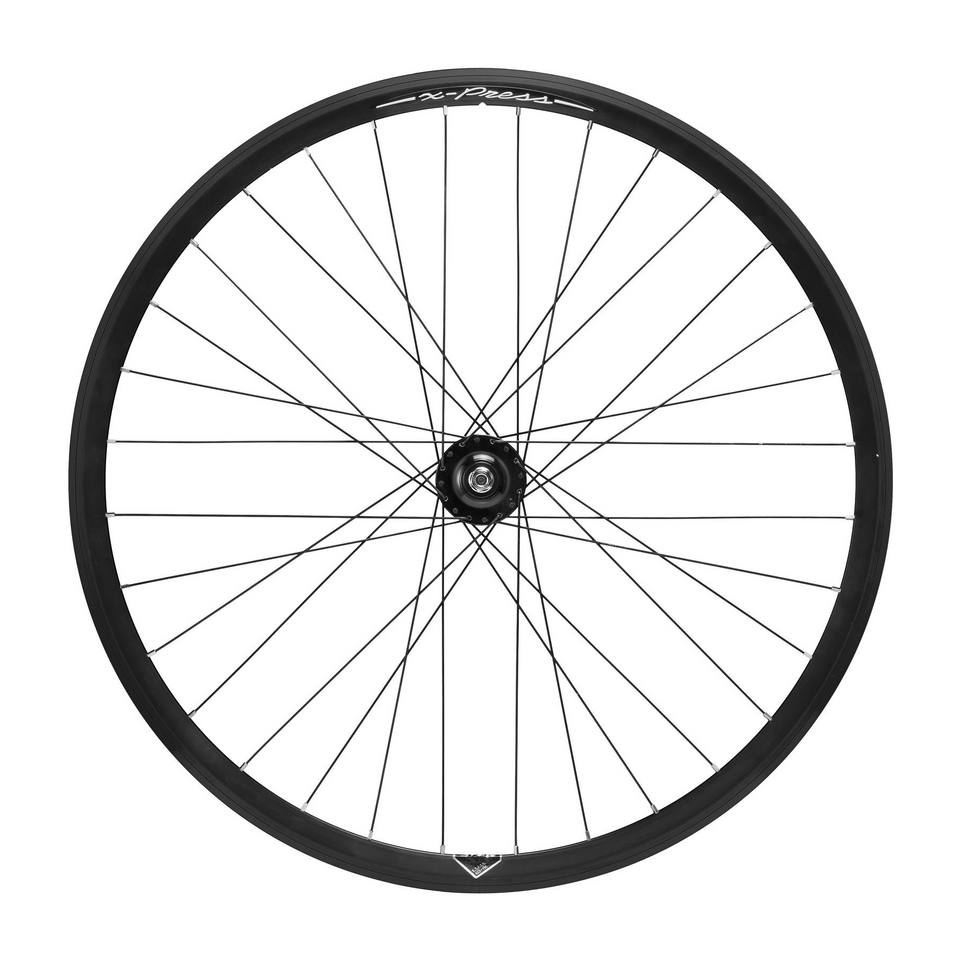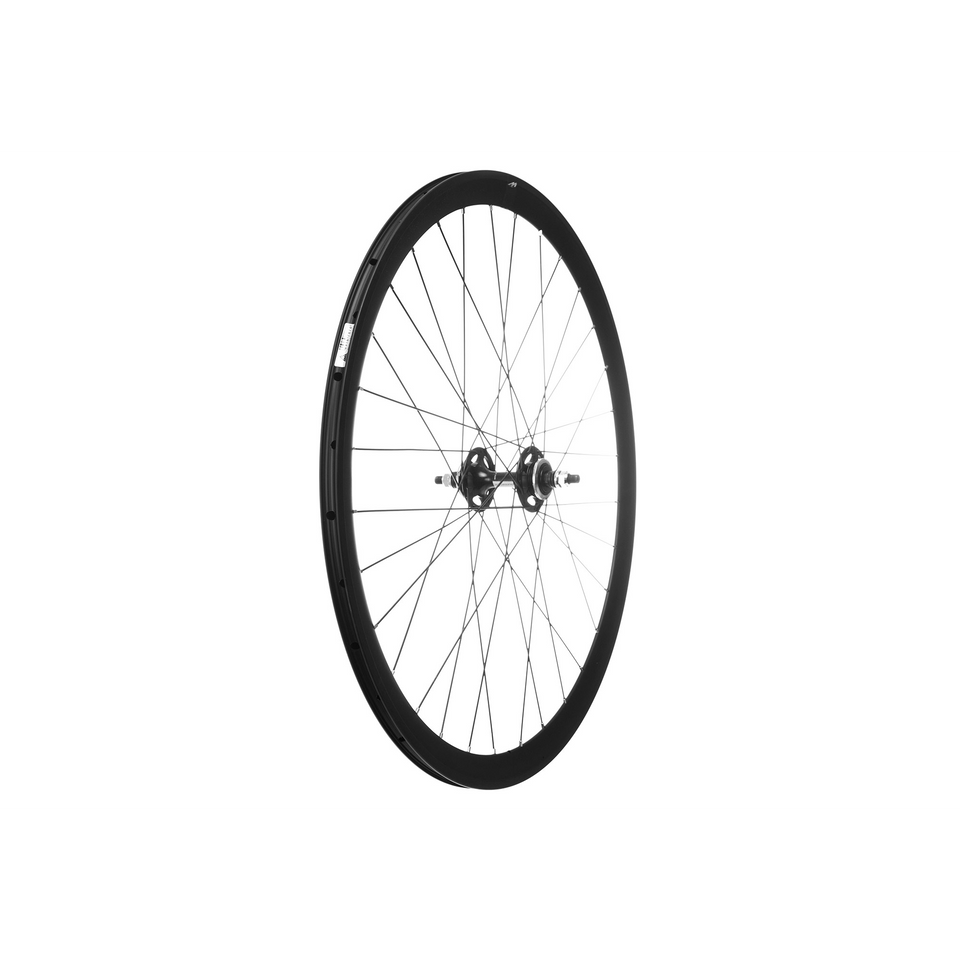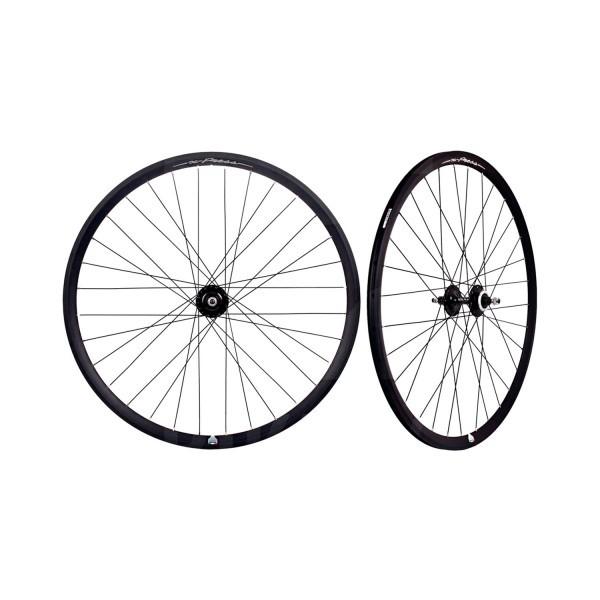 X-Press Wheel Set
ARG-MIC WHXPRO
by MICHE
Xpress is fixie-style wheels with a medium-profile alloy rim. They have a double thread on the large-flange hub that can be used for either a fixed sprocket or freewheel, so they offer great versatility.
Cross spoke lacing on both the front and rear wheels ensures rigidity and resistance, while the all-black finish provides a distinctive 'street' look and feel.

Wheels: with lightweight alloy medium profile rims and large flanges hubs with double thread to maximize the product versatility: in fact are available for double use, for the track with fixed sprocket and for the road with freewheel. The wheel assembly involves accurate and precise spoke tension. The wheels are mechanically stabilized to settle the components in position. Controls are then made for lateral and vertical centering: the computerized monitoring processes guarantee the standard quality levels.

Rims: black anodized in lightweight medium section (28mm) alloy, for use with the clincher, with a finely grounded brake zone for precise and safe braking.

Hubs: Xpress large flange hubs with lightweight alloy double-threaded forged body CNC finished: movement on sealed bearings for long-lasting smooth running performance.
Features:
Wheelset Includes:

 

Hub nuts, sprocket lock ring, use and maintenance instructions
Hubs Spacing:

 

100mm front / 120mm rear
Tyre Type:

 

Clincher
Brake Track:

 

Fine machined for use with rim brakes
Speeds:

 

Fixed/free
Spoke Lacing: Cross
Rim Material:

 

Aluminium
Rim Height:

 

28mm
Spokes:

 

Stainless Steel (32 front & rear)
Speed:

 

Single-Speed
Weight:

 

2.35kg (1.11kg front, 1.24kg rear)