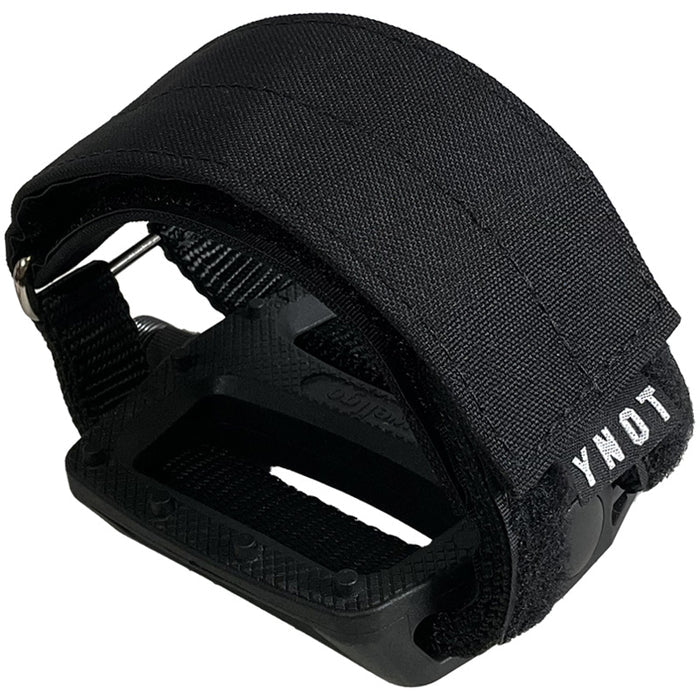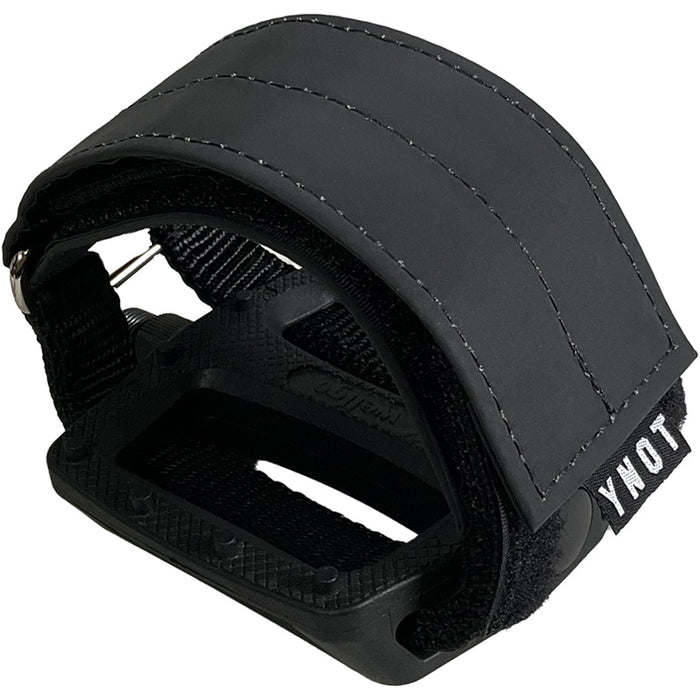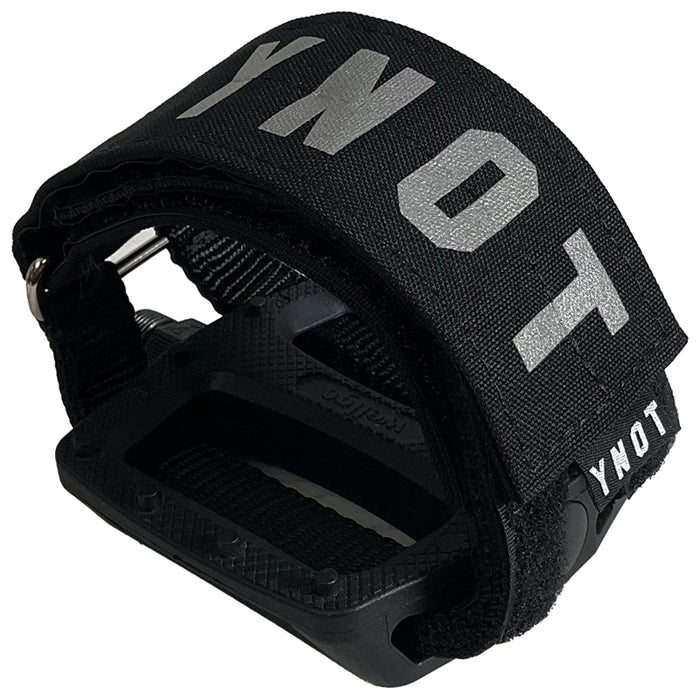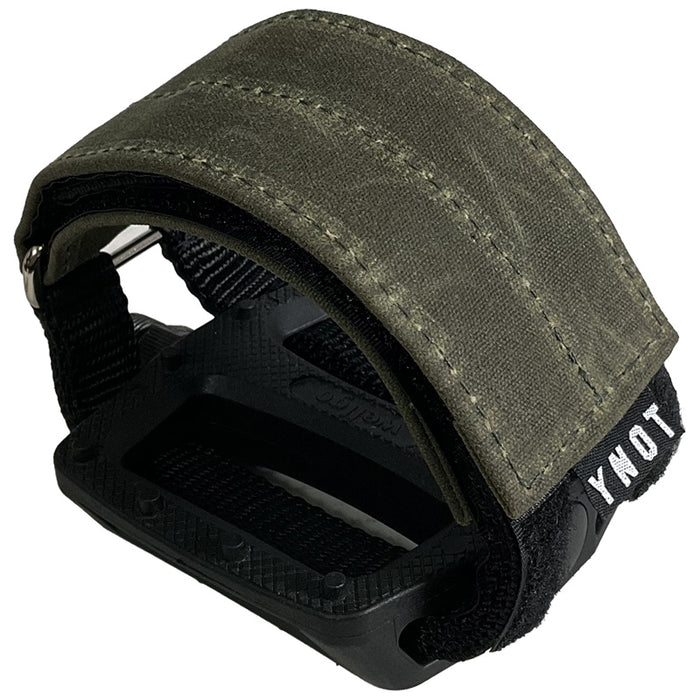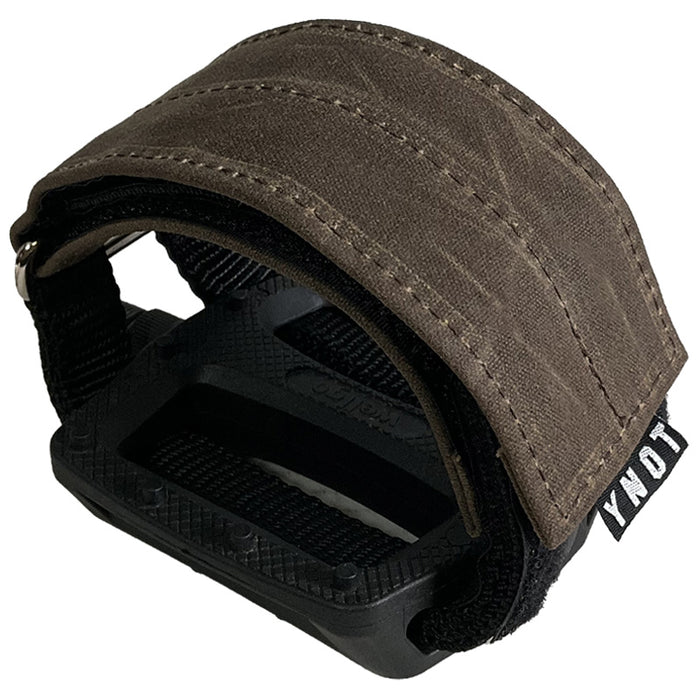 YNOT Pedal Straps
by YNOT
Experience exceptional bike foot retention with YNOT Pedal Straps. Upgrade your cycling experience with YNOT Pedal Straps, the ultimate foot retention solution for any bike. These versatile, comfortable, and durable straps are sold as a pair (two straps) and designed to fit a wide range of footwear and cater to various riding styles.
KEY DIFFERENCES:
Universal Fit for All Footwear
YNOT Pedal Straps are adjustable to accommodate nearly any footwear, from casual slip-ons to heavy-duty winter boots, ensuring a secure and comfortable fit for every rider.
Perfect for Various Riding Styles
Whether you're commuting, tackling gravel and cyclocross, exploring mountain trails, performing FGFS, or working as a dedicated bike messenger, YNOT Pedal Straps are the ideal choice for enhancing foot retention and control during everyday rides.
Easy Installation on Standard Platform Pedals
The bottom straps of YNOT Pedal Straps are designed to fit any standard platform pedal with 3/4" x 5/16" slotted openings, making installation a breeze.
Customizable Design and Colors
Available in a variety of colours and designs, YNOT Pedal Straps allow you to personalize your bike and showcase your unique style.
Upgrade your ride today with YNOT Pedal Straps and experience the difference in bike foot retention and control.  Classic
Our Classic material is has a urethane durable water repellent coating.

Cordura®
This material is made in America with a urethane durable water repellent coating.

After Dark
This series features a reflective top for extreme visibility. When the light is not shining it is very black tone.

TexWax™
These waxed versions are 100% cotton waxed canvas, with a special weather tough wax finish. This finish develops a beautiful patina with time and can be refinished.

MultiCam®
This material is made in America with a urethane durable water repellent coating.

Select
This version is made with a premium leather and thick stitching around the perimeter.

X-Pac®
This series is made with the made in America X-Pac® material's nylon facing, polyester X-PLY® ribbing and polyester waterproof film backing.